GIRL LEADERS WHO CHANGED THEIR SOCIETY
Angelica established The Court of the Princess for bright girls in Latin America to advance beyond mediocre school education, giving them a chance to learn courtly manners and good taste in art. Unlike European royalty who mostly exist to provide celebrity magazines with gossip, the Court of the Nature Princess promotes true noble character. These girls become ambassadors to the artists and engineers who improve their villages.
---
Reyna attracted so many youths to her eco-teams they became the moving force of her town in ecology, far more effective than the local government in protecting nature and teaching respect for plants and animals.
---
Yapanepet ordered the Bolivian Army to start protecting the rainforest. She once posted guards around the big trees of her village to prevent access by chain-saw-wielding macheteros. Her eco-team initiated a tree-planting program and started all households in their area composting garbage.
Zenobia kicked all the boys out of the swimming holes. Nicaraguan boys tend to be rude and vulgar in groups, and they so dominated the local swimming places that no girls came. For the first time in her town, Zenobia made the water a place for GIRLS; boys only on good behavior.
Deysi conscripted all the artists in her town and put them to work creating a new town image. She tapped the natural affinity between boys and girls and organized her village's first eco-team week-end assembly, popularizing ecological cooperation as a cool youth activity.
Rosalba painted 8 giant murals, posted numerous stencils in 12 towns stating "Bolivia es Biodiversidad", created and put video documentaries on local TV channels that aired prime time in Trinidad, Concepcion, Samaipata, Mairana, Campo Grande, Los Negros, Vallegrande, Comarapa and Pojo, Bolivia., and distributed thousands of free educational coloring books.
Charro was the Earthgardens' principal documentary commentator. She spoke to the TV audience of the importance of Bolivia's forests and biodiversity. These messages were sandwiched in between beautiful home-made videos of Nature (with tunes from Tangerine Dream, etc.) and films of the girls dancing which became very popular in Bolivia. TV transmitters from all over Bolivia asked for her productions.
The Sembradores gave power to Native children, starting a movement in Bolivia which culminated in the election of Evo Morales, South America's first Native president.
---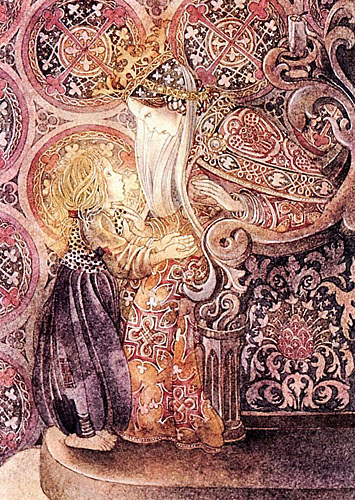 As leaders, you not only represent a new age of reducing corruption and adult mindslag, but you become the stewards of BENEVOLENCE, the highest calling for any person in authority.