Not only have the naturesavers confronted unrestrained environmental destruction in the Amazon, but as future leaders of more benevolent, directed societies, they're examining the very fabric of accepted social norms which cause that destruction. The kids choose their topics, most chose the philosophical principles of founder Daniel Dalai as text. They also choose the pictures, and have insisted THEIR photos adorn this site, and NO ADULTS, as grown-ups are sooooo over-represented on the web.

We stress the importance of your interaction thru e-mail. Your messages make the kids feel proud and important and useful. They love getting letters, and they think and talk about the issues you present, determining which projects get attention. The naturesavers are the PR branch of the eco-teams, the bridge to the outside world (and to history), they spend more time associating with visitors, they're concerned about your good feelings while you're here, and they pass on the good vibes you give them to the rural children they visit, with your gifts. This is charity at its best, uplifting to all involved.

W
---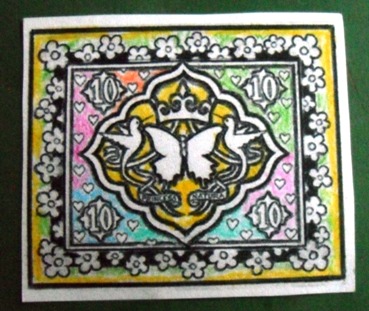 Each leader has her own stamps she uses to send gifts to rural kids.
Let's give Beauty a Chance.

Beautiful children are an asset to society and an inspiration to all who seek the finer things in life. Earthgardens societies will oust the media-imposed sexuality cult which prevents brilliant minds of the age from interconnecting with the next-generation children as is natural and proper.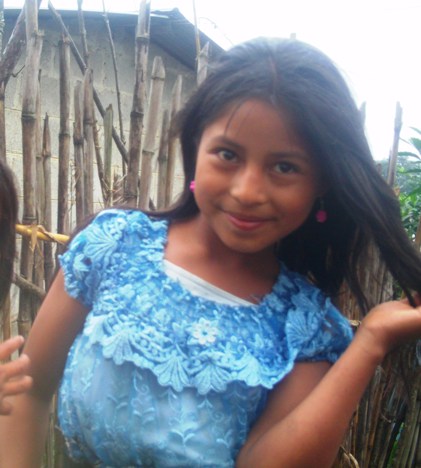 Katarina is the representative of the court of the princess in her village. Mayan girls like her learn to paint at the Earthgardens centers in Guatemal. .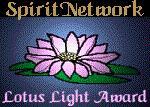 first award earned by this website in 1998
A beaming Marleni sits before the banner of the first team. The "primer equipo" in each town enjoys a pride and status that increases their team spirit and fun, even appearing on their T-shirts. Marleni and her group were filming an environmental documentary that was aired three times in her town.
---
Naturesaver Mara stands before a new image for the first culture established consciously in the age of the Internet. This time we can do it right. Mara is heading the Realizations Team, which puts into practice the ideas which kids want to realize in their daily lives.
Mara says human affection is the most powerful voice on Earth. You change things with affection, not with arms or violence. There is no force on Earth so strong it can't be charmed with the voice of affection. Now that we've established the spiritual basis for our new society, we will begin constructing the new Amazongarden, using not politicians, but the noble contribution within each person. it will be a place of natural beauty and biodiversity, with clean water everywhere,for water is revered as SACRED GIVER OF LIFE in our new society. Kids will learn from birth onwards, the habits necessary to keep sacred water clean and avoid waste.
Above, new heraldry for the garden continent, based on nature's artistry !
THE EARTHGARDENS LEADERSHIP TODAY, 2014. THE NATURE PRINCESS: Girls who show themselves superior leaders to adults. Latin America's premier GIRL POWER experiment breaks taboo by promoting, rather than repressing, affection.
OUR PHILOSOPHY< /A>:Let's make a culture together. This time consciously! Taking the best of every culture, and deleting the errors of useless habits and over-expenses.
THE ECO-TEAMS IN CENTRAL AMERICA, 2009-2014: Welcoming all volunteers and wholesome lifestyles. Come enjoy the sunshine, the affection of the kids, and a new paradigm for human society.
GOLD AND SILVER TO THE CHILDREN ! Daniela's page. March 21, 1999: Gold and Silver circulates in the Earthgardens, obtainable by good habits. World's first REAL (Au & Ag) local currency, designed and produced by each community. Beautiful 1 gram silver and gold FLOWERS. Also, Merit money
CARMEN's page: WORLD'S STUPIDEST TRADITIONS: Let's re-examine ALL traditions and delete the most harmful immediately, like FGM.
Princess Rosalba's page. December 21, 2001: Rapid Culture change: She makes an unknown word in her town become a household term: It's "Biodiversity", where everyone can s
THE ECO TEAMS Chain of Responsibility. An introduction for volunteers and donors.:
TRIM THE MIND! Naturesaver HILDA's page: Psychic waste in neurospace, this stuff is sticky, culturally toxic. Yuuk! MINDSLAG !!
Earthsaver CAMPANITA on REAL "law and order": Natural Law and Ecological Order, of course ! We're getting back to it, advancing humanity and human joy by centuries.
Earthsaver JANET's page on education: DIRECTIONAL SOCIETIES. Long overdue, , and CONFRONTATION EDUCATION to eliminate FEAR, which is always exploited by the ruling elite to tighten the tyranny.
EINSTEIN: "The most dangerous thing in the world is mediocre mind" Earthsaver Katerina explains.: It's the only REAL enemy there is. Establishing higher mind. Although it dominates politics today, petty mind has no place at the top in a healthy society.
Princess BLANCA's page: Kids doing fun, and DANGEROUS things. Danger sharpens attention, and that's what kids, and the advancement of consciousness, need. Also, the key to eliminating crime..
HARMONY WITH NATURE, and HUMAN NATURE , by Earthsaver Yolanda.: Political correctness, no thanks, let's be BIOLOGICALLY CORRECT first! Our change in values to dispense with the good-bad duality that enslaves society.
Reigning Naturesaver Yapanepet's page: : Let's do education right. Half the day at the river, forest, meadow or mountain! Then the expansion workshops open, but nothing is mandatory. Kids choose what to attend.
WANTED 100 GREEN ARTISTS in the Amazon: We won't save the rainforest with politicians. Artists, adelante! A message to artists by Earthgarden founder Daniel. Also a brief biography of Dalai.
Earthsaver Velela's page: The cultivation of beauty. Can we stop the terrible destruction of beauty in South America today?
Naturesaver Marcela looks for neural activity in the "Developed" World. And finds none. : A new form of starvation, ...of the collective imagination. "you guys are starving, we're not, here in Bolivia. We don't need your forced TV, vaccinations and deliberate dumbing down."
Eva's page: THE CHAIN OF ACCOUNTABILITY: A serious look at the eco-teams, most promising mechanism for stopping Amazon deforestation and ending the aimless societies which cause delinquency.
THE EXPANSION CENTERS: Schools? No thanks! We want expansion centers!. Open to every visitor, but you must CONTRIBUTE something.(play guitar?, got affection? Like to cook?)
Katiela's page: GIRLS, STAND UP TO THE SCHOOL PRISON SYSTEM and assert your uniqueness and imagination: A serious look at the potential for today's girls, made to be happy.
Naturesaver JUANA's page on archeology and Pre-Inca art: She invites you to share pictures of pre-Inca textiles, a source of inspiration for our new culture.
Earthsaver Teresa's page introduces EARTHFIT societies. : The new standard for the Earthgarden Amazon, and later, the whole world. It's no longer valid to be Earthfoul.
Princess Reyna's page : The final holocaust, the Holocaust of natural species taking place today. Our efforts to halt it go ignored by corporate media.
Princess Gabriela's page: Kids in a very poor town get a gift from a friend in England
SOCIAL SELF ESTEEM, an important ingredient in society.: And why Bolivian babies don't cry as much. It's about 24-hour human contact in the first 2 years .
WHAT DO 3rd-WORLD GIRLS WANT?. :Laura and team answer questions from readers, throwing open the dungeons of taboo. 2011
The BENEVOLENT WAY: Your questions answered about the most appropriate political system today, benevolent meritocracy, founded and field tested right here at the Earthgardens
"BOOKS by Daniel Dalai : BOOKS BY EARTHGARDENS FOUNDER DANIEL DALAI. The new transition to benevolent societies WITHOUT the need for destruction. Minimum daily societal health needs.


You may contact the Earthgardens by messaging Daniel Dalai on Facebook. ....

Some other websites of our friends:

"Our favorite President : Here is a man who puts heart in politics. President JosÚ M˙jica of Uruguay. He walks around with no security and lodges the homeless in the presidential palace.
"FREE-RANGE KIDS : the website of Lenore Skenazy, world's best mom. You go, Lenore! The kids WILL be following you!
"Robert J Burrows, Architect of a saner society. : A great humanitarian thinker who's hour to be heard has come.
"George Carlin on KIDS : George Carlin is part of the bigger picture that kids can easily grasp but most adults can't. The truth about the bad effects of too much safety and overprotection of kids. .